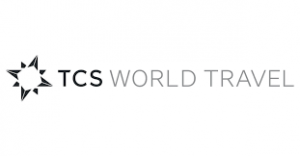 Winter National Parks by Private Air
Customize Your Luxury Vacation
10 days – 4 destinations – moderate pace – 6 guests – 1 small jet
The price of this all-inclusive custom journey covers everything from travel by car or internal air, hotels, all daily activities unless specifically outlined, top-of-the-line guides and gratuities.
Included with your luxury vacation: 
Experience the perfect winter getaway and see how our national parks transform during the coldest months

 Travel between the parks in your own chartered jet; the benefits of which are even more desirable in these times

 Discover the majestic serenity and quiet beauty of nature with your family or friends

There are no set dates—the best times of the year to travel are November to March

This itinerary can be customized to your interests, specifications, and group

Pricing is per person, based on double occupancy
Contact us today to book your next TCS World Travel adventure!
__________________________________________________
** EXCLUSIVE BONUS **
Complimentary iFLYSmart Healthy Travel Kit
We want to help you minimize risk and reach your destination as happy and healthy as possible!
The Healthy Kit includes:
Antiseptic wipes (8 counts)
Hydrating facial wipes (5 counts)
Face mask
Headrest cover
Lip balm (0.15 oz)
Sleep mask and Earplugs
Didn't book your vacation with us? Simply stop by one of our locations with a copy of your international flight reservation for a complimentary kit as well, and keep us in mind for your next adventure!
__________________________________________________