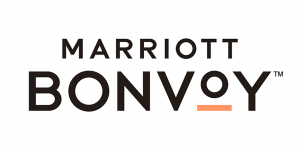 Save up to 25% with Marriott Resort Vacations
Sun, sand and savings await!
Explore Marriott's resort collection throughout the U.S., Canada, the Caribbean, and Latin America to find the perfect retreat and save up to 25%!
Resorts of Arizona
Where the magnificent desert is cool
Each of Marriott's iconic resorts is truly unique. Set in a variety of regions of Arizona, from Camelback Mountain to the foothills of the Santa Catalina Mountains in Tucson, there is something for everyone. Discover world-class shopping, award-winning restaurants, diverse hiking trails and professional sporting events. Or just take it easy and unwind at one of our many unique resort pools, culturally rich spas or championship golf courses. These are Arizona luxury vacations like no other.
Resorts of Caribbean and Latin America
Magical vacations amidst some of the most beautiful places on earth
It's like being in another world – one with pristine white sand beaches, crystal blue waters, old historic towns and luxurious comfort – but you're only a short flight from mainland U.S. Marriott offers tropical luxury vacations that go beyond guests' wildest dreams, at Marriott Resorts located in Puerto Rico, the Dominican Republic, St. John, St. Maarten, Grand Cayman, Mexico, Uruguay, Panama, Brazil and Costa Rica.
Resorts of Canada
Magical mountain escapes to spectacular city adventures
Each one of Marriott's Canadian resorts offers a unique vacation possibility that's both wild and luxurious, with all-season activities, spa escapes and memorable culinary experiences. Explore the gorgeous cities of Vancouver, Victoria, and Whistler to the west, or head across the country to discover the Blue Mountains of Ontario, or the historic regions of Quebec.
Contact us to book your next Marriott getaway today!
__________________________________________________
** EXCLUSIVE BONUS **
Earn 10,000 Bonus Travel Rewards points when booking this special – Simply provide promo code National2021 to one of our Travel Advisors!
** PLUS **
Complimentary iFLYSmart Healthy Travel Kit
We want to help you minimize risk and reach your destination as happy and healthy as possible!
The Healthy Kit includes:
Antiseptic wipes (8 counts)
Hydrating facial wipes (5 counts)
Face mask
Headrest cover
Lip balm (0.15 oz)
Sleep mask and Earplugs
Didn't book your vacation with us? Simply stop by one of our locations with a copy of your international flight reservation for a complimentary kit as well, and keep us in mind for your next adventure!
__________________________________________________