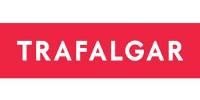 Save $408 on Trafalgar's National Parks Wonders Tour
National Parks Wonders
9 Days – 9 Cities – Arrive Jackson / Depart Rapid City
Journey past the icy peaks of the Grand Tetons, bubbling mudpots of Yellowstone and lawless backwater towns, where the legends of Wild Bill Hickok, Calamity Jane and Crazy Horse once ruled.
Itinerary:
Day 1 – Arrive Jackson (2 Nights)
Day 2 – Grand Teton National Park Free Time
Day 3 – Jackson – Yellowstone National Park (2 Nights)
Day 4 – Yellowstone National Park Sightseeing
Day 5 – Yellowstone National Park – Cody – Sheridan
Day 6 – Sheridan – Deadwood – Rapid City (3 Nights)
Day 7 – Black Hills Excursion
Day 8 – Rapid City Free Time
Day 9 – Depart Rapid City
Contact us today to book your next Trafalgar adventure!
__________________________________________________
** EXCLUSIVE BONUS **
Earn 10,000 Bonus Travel Rewards points when booking this special – Simply provide promo code National2021 to one of our Travel Advisors!
** PLUS **
Complimentary iFLYSmart Healthy Travel Kit
We want to help you minimize risk and reach your destination as happy and healthy as possible!
The Healthy Kit includes:
Antiseptic wipes (8 counts)
Hydrating facial wipes (5 counts)
Face mask
Headrest cover
Lip balm (0.15 oz)
Sleep mask and Earplugs
Didn't book your vacation with us? Simply stop by one of our locations with a copy of your international flight reservation for a complimentary kit as well, and keep us in mind for your next adventure!
__________________________________________________