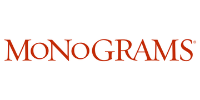 Monograms Europe Vacation Packages under $1,000 per person
Make "Someday" Right Now!
It's time for a Europe vacation so you can walk on cobblestones, take in art's greatest masterpieces and sip a pint in a genuine pub.
London
Rome
Paris
Florence
Venice
The Monograms Difference
Lose Yourself Without Getting Lost
Want to see the world, but don't know where to begin? Monograms caters to your independent travel spirit—without having to navigate the unknown on your own. They replace travel obstacles with ease and create seamless arrangements just for you. You can lose yourself in new locales without getting lost in the crowd. Travel independently with an expert Local Host® who is always there to point you in the right direction. In places where you wouldn't begin to know your way, you'll never feel lost with Monograms. You can choose to go it alone, or you can choose to feel like a local.
Contact us today to book your next Monograms getaway!
__________________________________________________
** EXCLUSIVE BONUS **
Earn 10,000 Bonus Travel Rewards points when booking this special – Simply provide promo code National2021 to one of our Travel Advisors!
** PLUS **
Complimentary iFLYSmart Healthy Travel Kit
We want to help you minimize risk and reach your destination as happy and healthy as possible!
The Healthy Kit includes:
Antiseptic wipes (8 counts)
Hydrating facial wipes (5 counts)
Face mask
Headrest cover
Lip balm (0.15 oz)
Sleep mask and Earplugs
Didn't book your vacation with us? Simply stop by one of our locations with a copy of your international flight reservation for a complimentary kit as well, and keep us in mind for your next adventure!
__________________________________________________