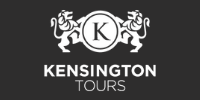 Experience Iceland with Kensington Tours
Glaciers, Geysers and the Blue Lagoon
5 Days – Reykjavik
The country's capital makes the perfect base to discover the most magical attractions
Relax and rejuvenate in the healing waters of the Blue Lagoon
Explore the must-see Golden Circle and South Coast
A private walking escort will add a personalized element to your touring
See the world, differently.
Kensington Tours creates personalized trips based on your preferences, this means no two trips are the same. Their expertise in over 100 countries worldwide means they take on all the complexities and logistics of planning your trip, so you can simply enjoy.
Whether you're looking for culturally immersive experiences, relaxation, culinary delights, exclusive access or unique places to stay, they make it happen. While your local private guide takes it one step further by helping you authentically experience their country. Your next journey is calling.
Voted one of the best tour operators in the world 2020 by Conde Nast Traveller Readers' Choice Awards
Contact us today to book your next Kensington Tours adventure!
__________________________________________________
** EXCLUSIVE BONUS **
Earn 10,000 Bonus Travel Rewards points when booking this special – Simply provide promo code National2021 to one of our Travel Advisors!
** PLUS **
Complimentary iFLYSmart Healthy Travel Kit
We want to help you minimize risk and reach your destination as happy and healthy as possible!
The Healthy Kit includes:
Antiseptic wipes (8 counts)
Hydrating facial wipes (5 counts)
Face mask
Headrest cover
Lip balm (0.15 oz)
Sleep mask and Earplugs
Didn't book your vacation with us? Simply stop by one of our locations with a copy of your international flight reservation for a complimentary kit as well, and keep us in mind for your next adventure!
__________________________________________________