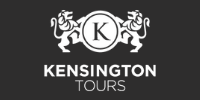 Experience Costa Rica with Kensington Tours
A travel experience like no other
This sample itinerary was created by Kensington experts and is meant to inspire your next trip. It is ready to be customized to suit your interests, tastes and budget so you can connect with local cultures and experience authentic travel on your own terms and departing whenever you choose.
6-Day Costa Rica Secluded Getaway
Starting from $4,152 per person
Hike to the base of the legendary Arenal volcano with your private guide.
Set out on a safari float to marvel at Costa Rica's diverse wildlife.
Enjoy breathtaking views of lush rainforest from Arenal's labyrinth of hanging bridges.
Indulge in the invigorating thermal waters of natural hot springs.
Experience ultimate luxury at the exclusive Nayara Hotel, Spa & Gardens.
Contact us today to book your next Kensington Tours getaway!
__________________________________________________
** EXCLUSIVE BONUS **
Earn 10,000 Bonus Travel Rewards points when booking this special – Simply provide promo code National2021 to one of our Travel Advisors!
** PLUS **
Complimentary iFLYSmart Healthy Travel Kit
We want to help you minimize risk and reach your destination as happy and healthy as possible!
The Healthy Kit includes:
Antiseptic wipes (8 counts)
Hydrating facial wipes (5 counts)
Face mask
Headrest cover
Lip balm (0.15 oz)
Sleep mask and Earplugs
Didn't book your vacation with us? Simply stop by one of our locations with a copy of your international flight reservation for a complimentary kit as well, and keep us in mind for your next adventure!
__________________________________________________