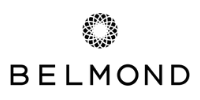 Discover the Romance of the Rails with Belmond
Be swept away by rolling razzmatazz and glamour on a grand tour through Europe
Step aboard the historic carriages of the Venice Simplon-Orient-Express and uncover a hidden jewel, glittering and timeless.
An uncontested icon of the rails, this train has long captured the hearts and imaginations of glamorous guests. Three elegant dining carriages exude culinary sophistication, from Lalique glass inlays in Cote d'Azur to black lacquer panels in L'Oriental. A steward in blue and gold livery waves with a white-gloved hand, welcoming you on board with a knowing smile. Settle in to your cabin, adorned with art-deco details and French-polished cherry wood, and sit back as a grand voyage begins.
Contact us to book your once-in-a-lifetime rail adventure today!
__________________________________________________
** EXCLUSIVE BONUS **
Earn 10,000 Bonus Travel Rewards points when booking this special – Simply provide promo code National2021 to one of our Travel Advisors!
** PLUS **
Complimentary iFLYSmart Healthy Travel Kit
We want to help you minimize risk and reach your destination as happy and healthy as possible!
The Healthy Kit includes:
Antiseptic wipes (8 counts)
Hydrating facial wipes (5 counts)
Face mask
Headrest cover
Lip balm (0.15 oz)
Sleep mask and Earplugs
Didn't book your vacation with us? Simply stop by one of our locations with a copy of your international flight reservation for a complimentary kit as well, and keep us in mind for your next adventure!
__________________________________________________