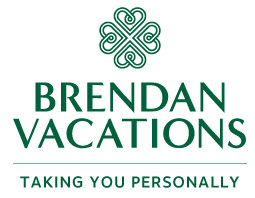 7-Day Best of Scotland Guided Vacation
7 Days – 10 Meals – 17 Highlights
Experience the Best of Scotland from Edinburgh Castle to the eclectic streets of Glasgow. Revel in the romance and history of the Scottish Highlands and contemplate the mysterious depths of Loch Ness, before toasting bonnie Scotland's lochs, glens and legendary locals.
Itinerary: 
Day 1 – Welcome to Edinburgh
Day 2 – Discover Enchanting Edinburgh
Day 3 – Venture into the Scottish Highlands
Day 4 – Explore Culloden, Loch Ness & the Isle of Skye
Day 5 – Journey to Thriving Glasgow
Day 6 – Walk the Walls of Stirling Castle
Day 7 – Farewell Glasgow
Contact us today to book your next Brendan Vacations adventure!
__________________________________________________
** EXCLUSIVE BONUS **
Complimentary iFLYSmart Healthy Travel Kit
We want to help you minimize risk and reach your destination as happy and healthy as possible!
The Healthy Kit includes:
Antiseptic wipes (8 counts)
Hydrating facial wipes (5 counts)
Face mask
Headrest cover
Lip balm (0.15 oz)
Sleep mask and Earplugs
Didn't book your vacation with us? Simply stop by one of our locations with a copy of your international flight reservation for a complimentary kit as well, and keep us in mind for your next adventure!
__________________________________________________