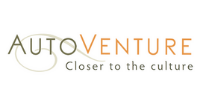 AutoVenture – Southern Comforts Tour
Southern Comforts – United States
8 Days / 7 Nights — Sea Island, Savannah, Beaufort, Charleston
The subtropical Golden Isles of Georgia's south Atlantic coast; historic Savannah with its restored mansions; the pure antebellum nature of Old Charleston and the epitome of Southern Hospitality in Beaufort. All wrapped up in a montage of mint juleps and live oaks dripping with Spanish moss.
This is your personal roadmap for discovering travel in a more interesting and personal way. An AutoVenture tour is as adventurous as it is comfortable, as cultural as it is personal, and as flexible as it is professional. Simply put: AutoVenture brings you eye to eye, nose to nose and shoulder to shoulder with the people, places and experiences to provide an unforgettable experience.
Contact us to book your next AutoVenture journey today!
__________________________________________________
** EXCLUSIVE BONUS **
Earn 10,000 Bonus Travel Rewards points when booking this special – Simply provide promo code National2021 to one of our Travel Advisors!
** PLUS **
Complimentary iFLYSmart Healthy Travel Kit
We want to help you minimize risk and reach your destination as happy and healthy as possible!
The Healthy Kit includes:
Antiseptic wipes (8 counts)
Hydrating facial wipes (5 counts)
Face mask
Headrest cover
Lip balm (0.15 oz)
Sleep mask and Earplugs
Didn't book your vacation with us? Simply stop by one of our locations with a copy of your international flight reservation for a complimentary kit as well, and keep us in mind for your next adventure!
__________________________________________________