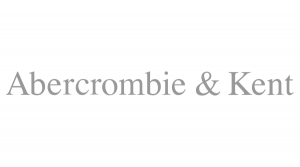 2023 Cruising the Greek Isles
Cruising the Greek Isles 2023
10 days – limited to 148 guests
Experience the best of the Greek Isles on this luxury cruise.
Included with this luxury expedition cruise: 
An Exclusively Chartered, All-Inclusive Voyage Led by A&K's Expedition Team and Local Guides
Pre- and Post-Cruise Stays at Stylish, Ideally Located Hotels and A&K-Led Excursions
Airport Meet and Greet and Transfers
Private Balcony with Every Onboard Accommodation and Butler Service with Every Suite
Maximum Personnel-to-Guest Ratio of 1 to 1.3 and ship occupancy limited to 80 percent
Culinary Program Featuring French-Inspired Cuisine, Including House Drinks, Afternoon Tea and Pastries
24-Hour Room Service and Breakfast in Bed on board
Choice of Curated, All-Inclusive Shore Excursions
Enrichment program, lectures and presentations
Traveller's Valet® Laundry Service on board
All Gratuities, Port Charges and Taxes
Complimentary Wi-Fi on Board and in Hotels
Onboard Service from an English-Speaking Staff, Including an Accredited Physician
24/7 A&K On-Call Support
Contact us today to book your next Abercrombie & Kent adventure!
__________________________________________________
** EXCLUSIVE BONUS **
Complimentary iFLYSmart Healthy Travel Kit
We want to help you minimize risk and reach your destination as happy and healthy as possible!
The Healthy Kit includes:
Antiseptic wipes (8 counts)
Hydrating facial wipes (5 counts)
Face mask
Headrest cover
Lip balm (0.15 oz)
Sleep mask and Earplugs
Didn't book your vacation with us? Simply stop by one of our locations with a copy of your international flight reservation for a complimentary kit as well, and keep us in mind for your next adventure!
__________________________________________________